Our favourite thing about blogging is undoubtably the awesome creative and talented people we've meet along the way, when blog friends become real friends its all the more brilliant! So this week we asked fellow Blogger, illustrator, zine creator and matey Laura to take part in our weekend review....
What do you do for work?
I work in marketing for an arts centre called QUAD in Derby.
What's your proudest career moment so far?
I really enjoy working on the promotion for our annual outdoor film festival, Summer Nights. The buzz when we launch the films and getting positive feedback from visitors is a brilliant feeling.
What are your favourite pastimes outside of work?
I really enjoy drawing and making zines and comics in my spare time. Other than that I love watching films, reading graphic novels, finding old photobooths, rummaging in vintage shops and discovering unusual museums which I document on my blog, Make Do & Mend.
We love your watercolour portraits and zines, available from your etsy store, What inspires your illustrations?
I starting experimenting with watercolours again to feature within my latest zine, dedicated to the cult 90s TV show My So Called Life and I really enjoy using this medium, especially as it gets me away from computer screens! I really enjoy drawing people more than anything else so making portraits is really fun. I've made quite a few for friends' wedding presents.
What advice would you give to anyone wanting to have a go at creating their own zine?
Give it a go! The great thing about zines is they don't have to be perfect. Zines were born out of a DIY culture, and they can feature any topic you choose which is why they are so fun to make. Zines are meant to be quite hands-on, and made on a low budget, the best thing is having the freedom to make it however you choose, and the chance to share your passion with others. It's also great collaborating with other people around the world who share your passions.
We hear you're collaborating with Janet on a zine devoted to 90's Nostalgia, how can people get involved in contributing to this?
We have had some great submissions so far for our Mixtape zine! We are giving a rough deadline of the end of April but this could possibly be extended a bit, so there's still some time to submit an article, just email it to me or Janet
When is your weekend?
I have a traditional Saturday/Sunday weekend!
How did you spend this weekend?
Last weekend was really lovely - the weather was so warm for April. My Saturday began by having brunch with my boyfriend Tom at Small Food Bakery, an amazing bakery situated in a building called Primary, which used to be a school and is now artist studios and cafe. They serve freshly baked bread, pastries and delicious coffee.
We then met up with a couple of our friends and jumped on the Red Arrow bus to Derby to explore FORMAT International Photography Festival on its closing weekend. The festival takes place every two years and exhibits artwork at various venues in Derby, including derelict buildings, such as the amazing Pearsons building. It's great to explore some of Derby's forgotten buildings during the festival and discover places you didn't even realise were there.
We ended the day with a stroll through Derby's Darley Park and a pint in the sunshine, from The Abbey inn, and noticed some gorgeous cherry blossom trees on our way back through the park.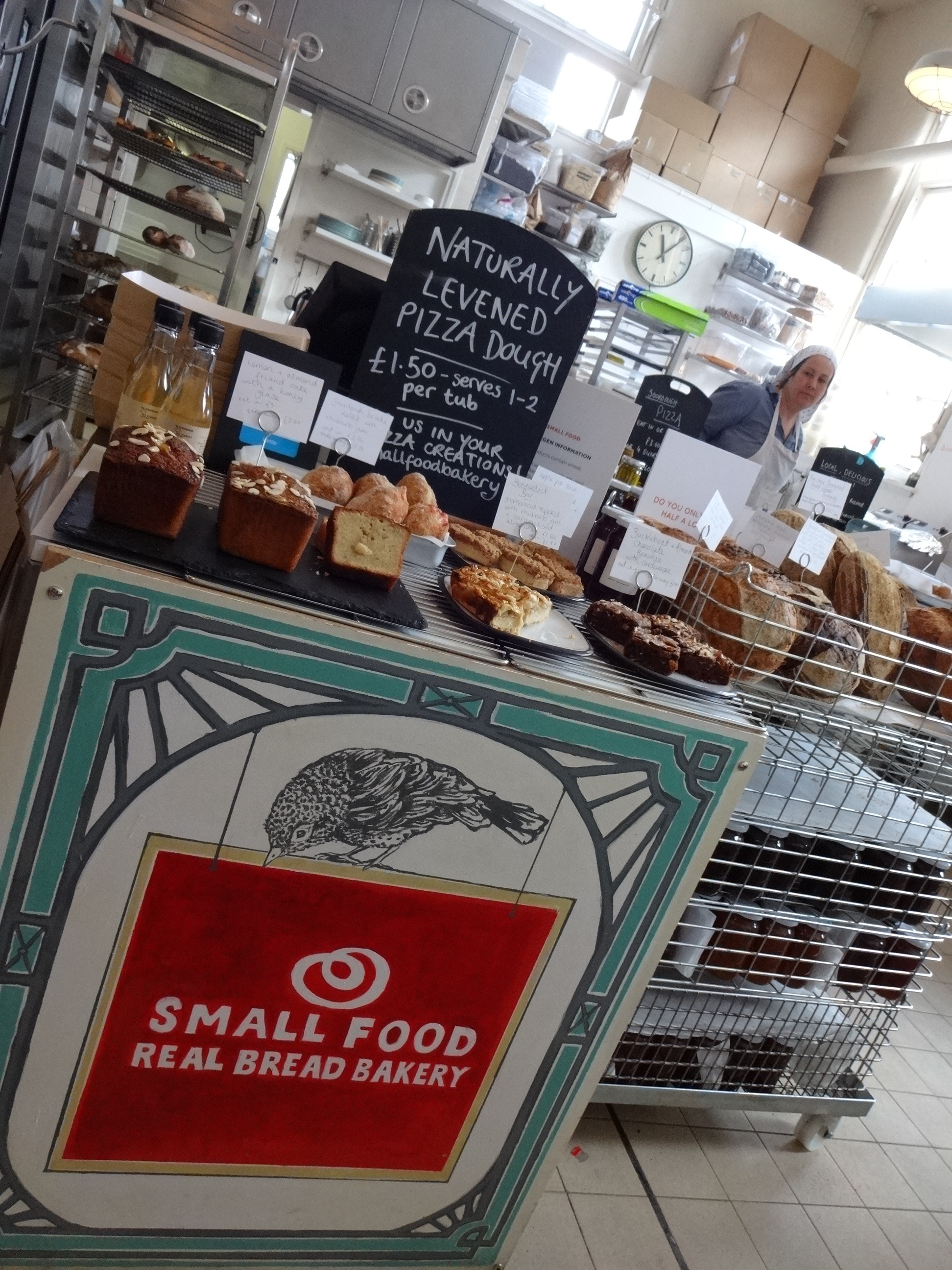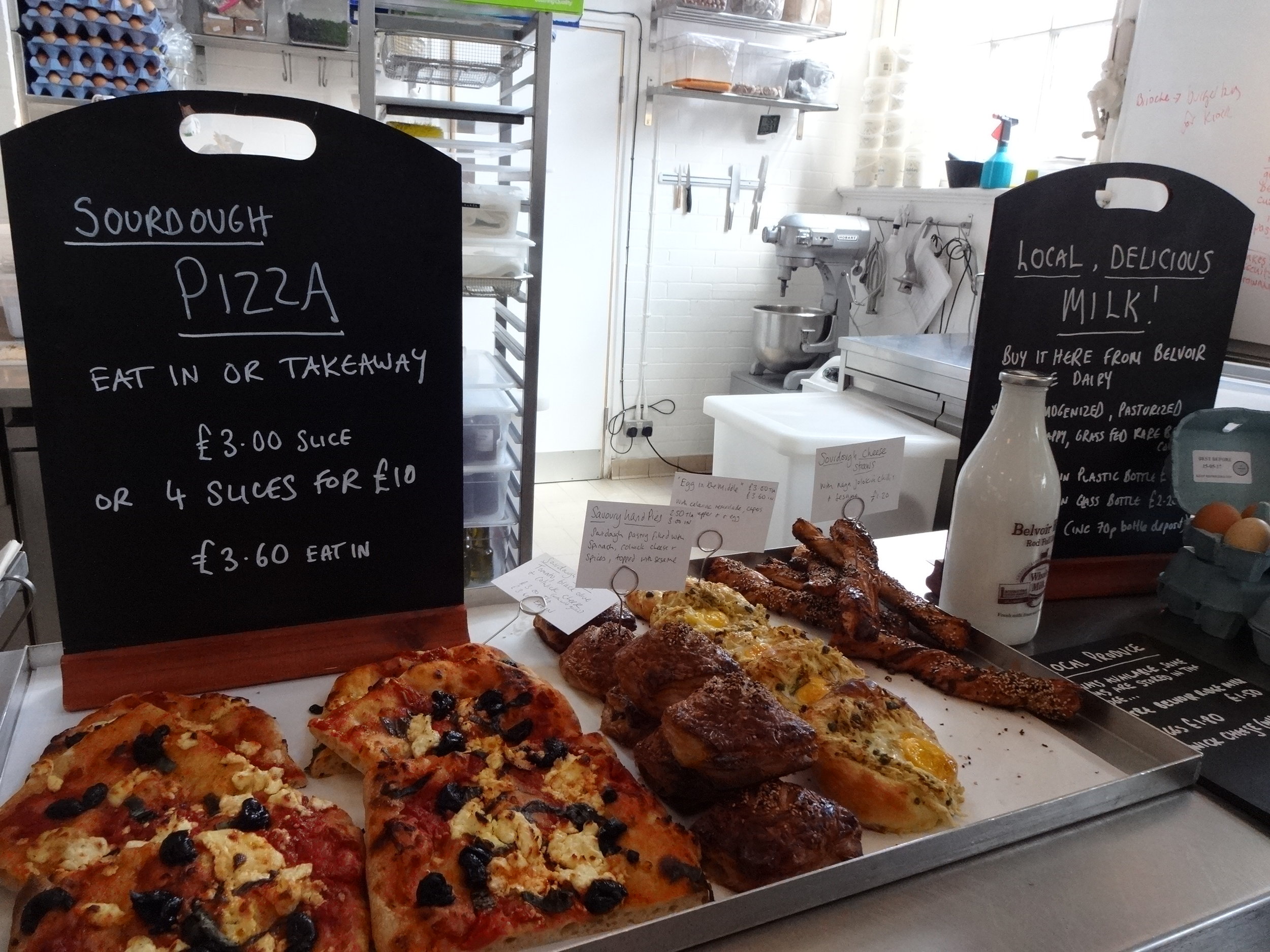 On Sunday I met up with my friend Caroline - we had planned to cycle to a new veggie cafe in Bingham but I discovered quite last minute that it was shut on Sundays (booo!) so we made alternate plans and headed to a new cafe called Blend in the newly revamped Sneinton Market in Nottingham. We are planning on starting up a Veggie/Vegan Midlands food blog (the working title of which is 'Ey Up Mock Duck' - got to love a pun!) so this was research for our first post. I couldn't resist ordering a 'Brie-yonce' - a grilled cheese sandwich with mushrooms, brie and spinach. Two thumbs up!
How typical was it for you?
Many of my weekends seem to be spent here there and everywhere, so it was great to have some 'down time' in Nottingham, and time to soak up the sun!
Your ideal Sunday menu...
Breakfast: The best breakfast I've had was at Ray's Bucktown B&B in Chicago. It's made to order and you can choose from French toast, pancakes, omelettes or my favourite, a combination of everything with Ray's Roasted Red's (fried potatoes marinated in oil, garlic & rosemary..mmm)
Lunch: A nice (veggie) Sunday roast somewhere in the Peak District.
Dinner: A vegetarian meal at Cafe Roya, a brilliant veggie restaurant in Beeston. Last year it was named the UK's best vegetarian restaurant in the annual Food Awards. I've booked a meal there for my birthday and can't wait to see what's on the menu, which changes every month.
What's in your fridge?
Some leftover Millionaire's Shortbread that Tom made last night. Yum.
QUICK FIRE - without too much thought, name your absolute favourite...
Book: Blankets by Craig Thompson
Film: Hi Fidelity popped into my head first for some reason...
TV Series: My So Called Life. (Honourable mentions: Mad Men, Girls, The Wire, Spaced, Louis Theroux and The Simpsons!)
Holiday destination: New York
Museum: The Pencil Museum in the Lake District!
How can people follow what you do and get in contact?
I blog at Make Do & Mend, or you can follow me on Instagram. My Etsy shop is Make Do Shop. Thanks for having me guys!